Owl is driven by social good. We've designed our programme to bring out the best in children, while encouraging them to know about animals and compassion.
Introducing the Owl Giveback – Owl gives a part of its earnings to PETA India. For every programme sold, Owl has pledged ₹75 to PETA India.
This means you get some great learning programme, while creating an impact on the wellbeing of animals.
Getback Love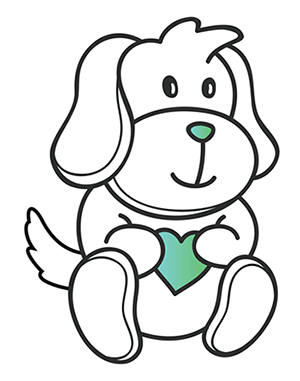 Owl partners with PETA India's Compassionate Citizen programme. Compassion for animals forms a part of Owl's resources through PETA. Look for Projects and colouring pages from PETA India and PETA Kids (USA) on SKIP.
People for the Ethical Treatment of Animals (PETA) India is one of the largest animal rights organisations in the country with over two million members and supporters. PETA India focuses primarily on the areas in which the greatest numbers of animals suffer the most: in laboratories, in the food industry, in the leather trade, and in the entertainment business. PETA India's investigations, public education efforts, research, animal rescues, legislative work, special events, celebrity involvement, and national media coverage have resulted in countless improvements to the quality of life for animals and have saved countless animals' lives.
Please note:
PETA India and PETA Kids USA resources are shared with Owl at no cost. Owl has not purchased any resources from PETA India or PETA Kids (USA). Owl is sharing resources, with permission from PETA India and PETA Kids (USA) for the sole purpose of spreading compassion.